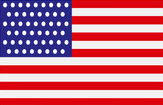 NAPPO Technical Director participates in the IPPC first steering committee meeting on the International Year of Plant Health
NAPPO ANNUAL MEETING WELCOME RECEPTION Oct. 31st at 7:30 pm Maisonneuve A – 36th floor Remember to wear your favorite HALLOWEEN costume!!
IMPLEMENTATION OF ISPM 15 WORKSHOP
Regulation of wood packaging material in international trade with focus on the Americas.
29 Aug. – 2 Sept. 2016. - IICA Headquarters San José, Costa Rica 


40TH NAPPO ANNUAL MEETING
The North American Plant Protection Organization (NAPPO) invites you to the 40th  NAPPO Annual Meeting to be held October 31 to November 3, 2016 in Montreal, Quebec, Canada.
---
Provide a forum for public and private sectors in Canada, the United States and Mexico to collaborate in the regional protection of agricultural, forest, other plant resources, and the environment while facilitating trade. Plant protection and trade facilitation are achieved through the development and implementation of science-based standards and related plant protection activities directed towards preventing the introduction and spread of regulated plant pests.
+ Learn More
---